The February Strike took place exactly 80 years ago in the Netherlands. Willem, Coba and Joop were three Amsterdammers who played an active role in this unique resistance to the persecution of the Jews. They were brave, but what price did they pay? And what price did their loved ones have to pay? Discover the stories in Be brave!, available as VR-experience and in the museum as soon as we can reopen.
What is Be Brave! about?
In Be brave! you will discover the roles played by Willem, Coba and Joop in the February Strike, how they put their convictions into practice, and the serious consequences this had. Before the war, Coba Veltman worked as a typist for the Communist newspaper, Willem Kraan built roads, and Joop IJisberg worked as a tram conductor. See their stories come alive through historical photographs, objects you may touch, and original letters and documents. Read, for example, the letters Joop smuggled out of prison to his family. And lay your eyes on the typewriter Coba used to create the call to strike.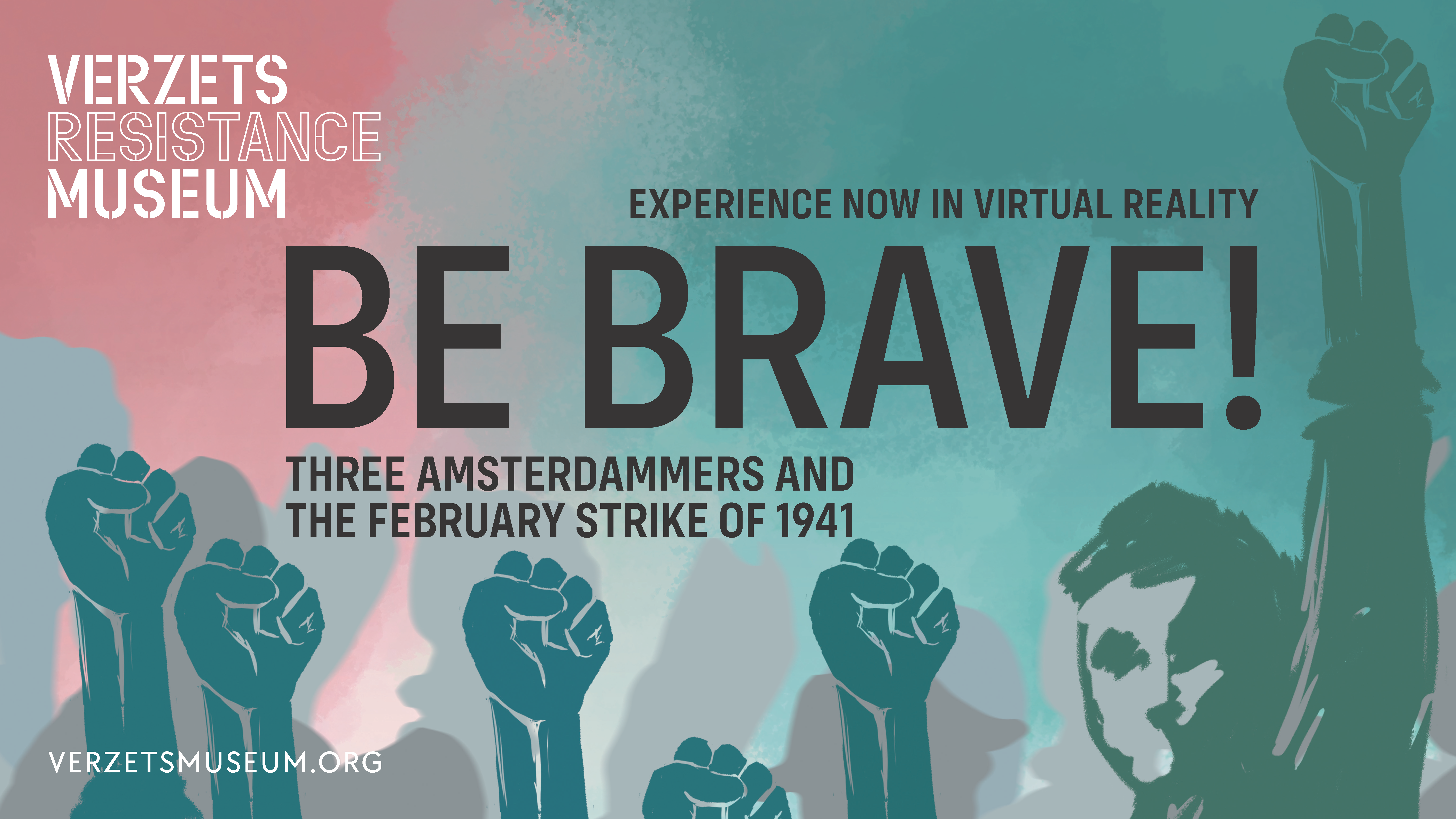 Three strikers from Amsterdam
The exhibition singles out the lives of three of the people who helped organise the February Strike on 25 February 1941. Who were Willem, Coba and Joop?
Willem builds roads. He lives with Best and their daughter Catrientje in Amsterdam. Willem is a member of the Communist Party of the Netherlands (CPN). Working for the Party means everything to him. On a Sunday in February 1941, he witnesses the Germans brutally attacking and rounding up men in the Jewish part of town. He is deeply shocked and with tears rolling down his cheeks he tells a friend and fellow party member what he has seen. They decide then and there to organise a general strike.

Coba lives alone with her two children. Before the war she worked as a typist for the Communist newspaper. In February 1941 she is present at the CPN meeting on the Noordermarkt at which the call to strike is made to protest the persecution of Amsterdam's Jews. Someone asks Coba to duplicate a written strike declaration. Coba relates, "I had stencils, paper, a typewriter and a stencil machine all at home," and she immediately got to work. "Be Brave!!," she typed and then added, "Strike!! Strike!! Strike!!" Her leaflet is spread throughout the entire city.

Joop lives together with Too and their four children in Amsterdam. He is a tram conductor and member of the CPN. One morning in February he says to Too, "Today is the day it's going to happen." At the tram depot he calls upon his colleagues to strike. He boards trams that have already begun their routes and says, "Stop working and join the strike!" The tram system comes to a stop and this is how all of Amsterdam learns of the strike.
A contemporary story of resistance: Nasrin Sotoudeh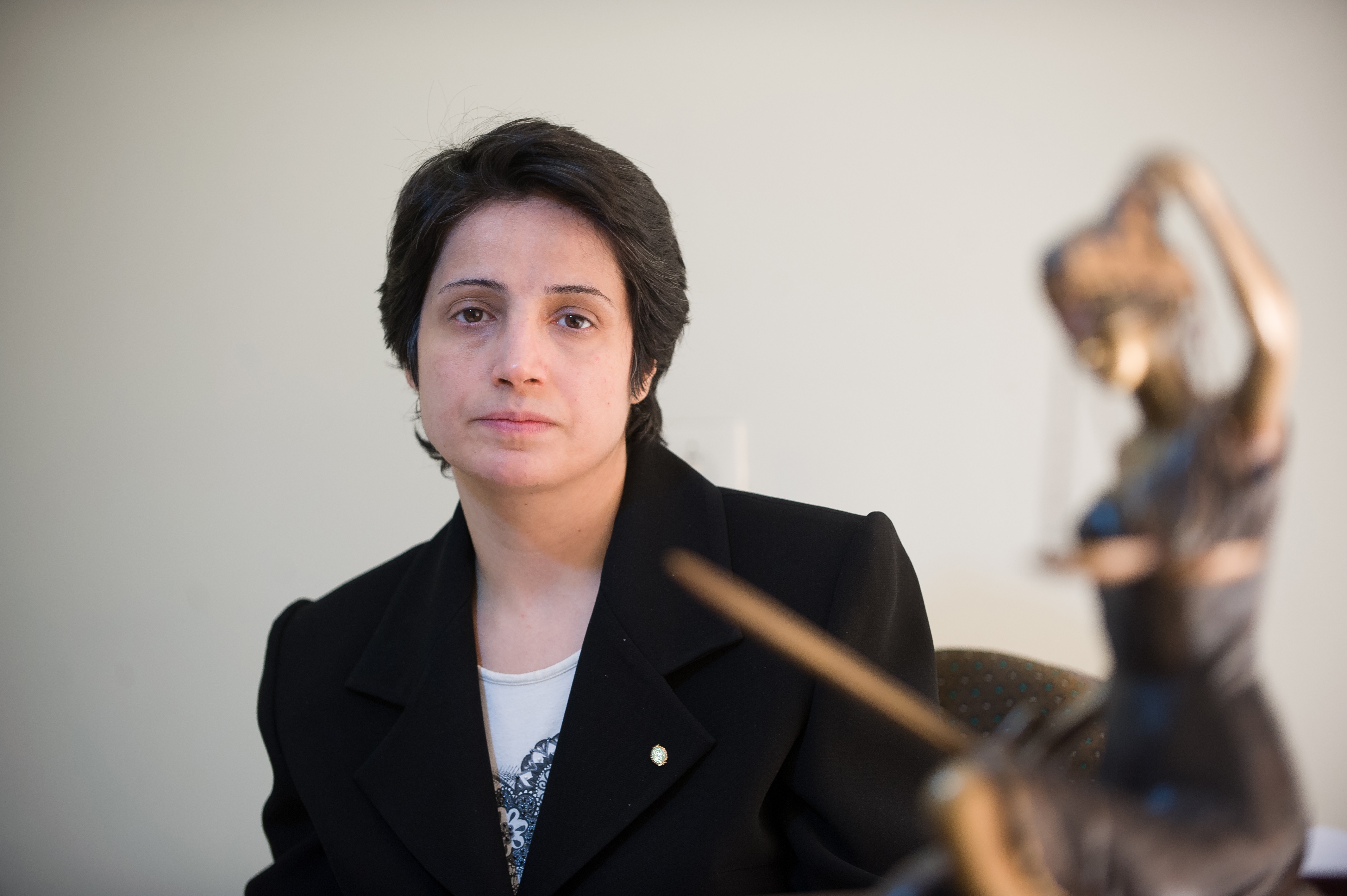 Up untill today there are people who fight against injustice. For this reason, we include in Be brave! the story of the Iranian human rights lawyer Nasrin Sotoudeh. "We hope that her situation will attract much international attention which can help her," says Liesbeth van der Horst, Director of the Amsterdam Resistance Museum. Nasrin has recently been provisionally released thanks to pressure by Amnesty International, an organisation that fights for political prisoners across the globe. Support Nasrin Sotoudeh in her struggle for human rights in Iran. Post on social media using #FreeNasrin.
Nasrin Sotoudeh defended women who, for example, resisted the edict requiring all women to wear headscarves. The Iranian authorities arrested her in 2019 and sentenced her to 38 years in prison and 148 lashes. She was permitted hardly any contact with her husband and children while in prison. Her family and friends fought for her freedom.
Be brave! brings to life stories of courage, imprisonment and hope. It ties the past to the present.
Accessibility
The real-life exhibition of Be brave! will be available in three languages: Dutch, English and Dutch sign language. For people who are hard of hearing, there is a video tour available with a deaf narrator using Dutch sign language. For people who are blind or have low vision, the exhibition can be visited independently using an audio tour, floor markings, Braille text and objects which can be touched. Thus Be Brave! offers an optimal museum experience to as many people as possible.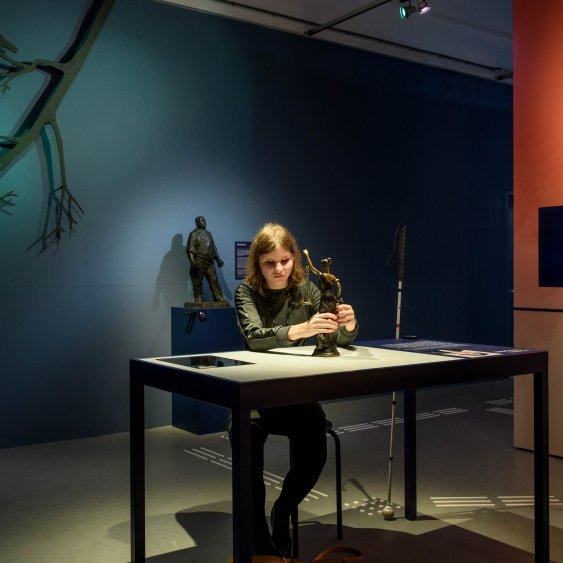 The family they left behind
Be Brave! is made possible by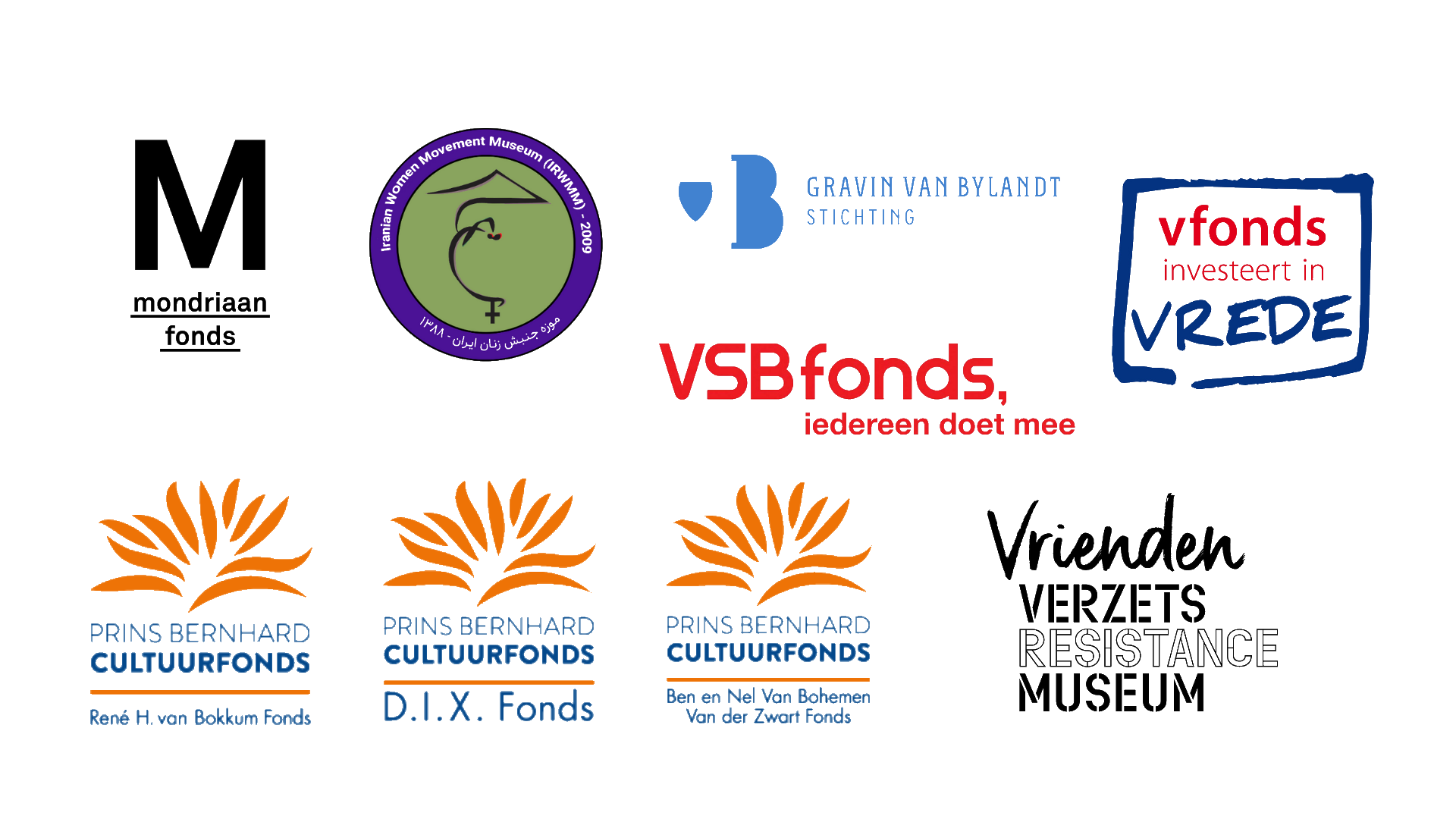 Visit the VR version of Be brave!
As the Museum was not permitted to open on 25 February, the 80th anniversary of the February Strike, we opened the exhibition with a virtual version. Discover the stories of Joop, Coba and Willem.