Celebrations
The liberation in 1945 is also celebrated extensively in the West. The first ships to the Netherlands are filled with aid. Money from Curacao is used to build a sanatorium for war victims in Laren.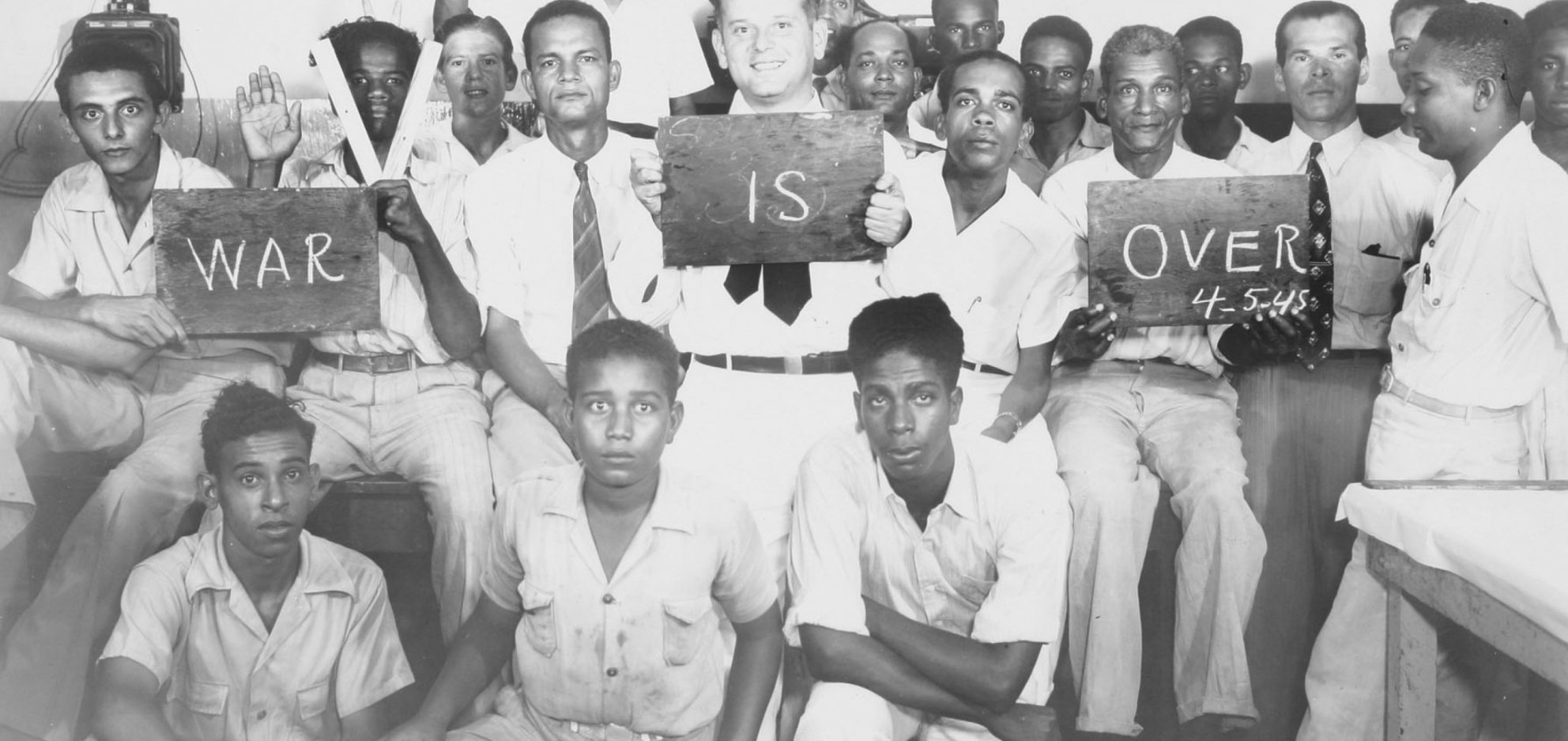 Home
It takes much longer for passenger travel to resume. In the course of 1947, the last Jewish refugees, German detainees, detainees from the East Indies and US soldiers leave the West. Students from the Netherlands return, as do soldiers who fought in Europe and in the Dutch East Indies.
Surinamese volunteers
The Surinamese volunteers who fought in the Dutch East Indies were promised a military career when they enlisted. To their dismay, they are turned away as unfit for duty although they are later called up again and declared fit to fight in Korea.
Economy
Once the wartime production comes to an end the economy dwindles somewhat. But Suriname remains a major bauxite producer. The oil refineries on Curacao and Aruba do well for several decades more.
Equal 'Overseas territories'
The political situation has also changed because of the war. The desire for independence becomes a serious cause. In 1948, a series of reforms is introduced; the colonies are made equal 'Overseas territories'. This is laid down definitively in the Statutes of the Kingdom of the Netherlands in 1954.