The Netherlands in World War II
Temporary exhibition
Wees Moedig!
Precies 80 jaar geleden vond de Februaristaking plaats. Willem, Coba en Joop waren drie Amsterdammers die een actieve rol speelden in dit verzet tegen de Jodenvervolging. Ieder was moedig op zijn of haar manier, maar tegen welke prijs? En welke prijs betaalden hun dierbaren? Je ontdekt het in Wees Moedig! Vanaf 24 februari hier online te ervaren als VR-experience.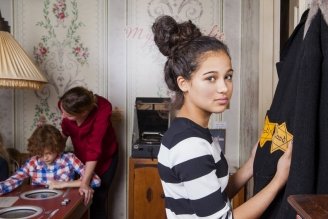 Exhibition
The Resistance Museum Junior
The Resistance Museum Junior is the country's first children's museum about World War Two, with true stories and authentic items that were part of children's lives during the occupation by Nazi Germany.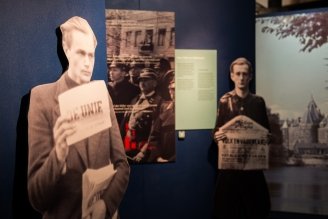 Exhibition
Holland in World War II
The permanent exhibition takes visitors back to the forties, the period of the German occupation during World War II. Streets and walls full of photos that make up the décor of the Dutch Resistance Museum help evoke the climate of the war years.
Help the museum
Now is the time to teach generations to come about the history of World World II. With your support, the Resistance Museum can keep on existing. Would you like to help out? Please consider making a donation.