The Netherlands in World War II
Temporary exhibition
Be Brave!
The February Strike took place exactly 80 years ago in the Netherlands. Willem, Coba and Joop were three Amsterdammers who played an active role in this unique resistance to the persecution of the Jews. They were brave, but what price did they pay? And what price did their loved ones have to pay? Discover the stories in Be brave!, available as VR-experience and in the museum as soon as we can reopen.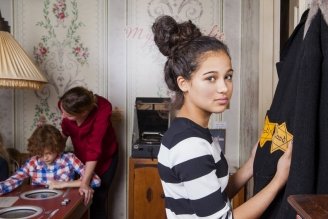 Exhibition
The Resistance Museum Junior
The Resistance Museum Junior is the country's first children's museum about World War Two, with true stories and authentic items that were part of children's lives during the occupation by Nazi Germany.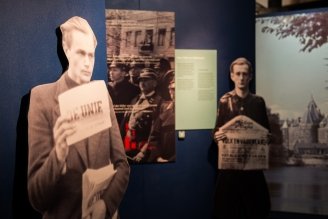 Exhibition
Holland in World War II
The permanent exhibition takes visitors back to the forties, the period of the German occupation during World War II. Streets and walls full of photos that make up the décor of the Dutch Resistance Museum help evoke the climate of the war years.
Help the museum
Now is the time to teach generations to come about the history of World World II. With your support, the Resistance Museum can keep on existing. Would you like to help out? Please consider making a donation.